Honma TR21X Graphite Iron Set
Tour Release products deliver beautifully crafted performance with hand-shaped profiles and tour-level performance. Honma's master craftsmen combine traditional metalwood profiles with cutting-edge modern technology to create the highest-performing and most beautiful golf clubs in the industry. Premium made-in-Sakata Japan Honma VIZARD graphite shafts are designed in tandem with club heads to maximize the performance of the entire club and provide exceptional feel, distance and control.
FEATURES
MULTI MATERIAL PLAYABILITY - High performance combination of a forged L-cup face supported by foam with an innovative internal tungsten bar to provide modern players distance.
LOOKS, FEEL, CONFIDENCE - Crafted with a muscle back design, beautiful blade profile, cambered sole, and incredibly solid feel this iron delivers confidence for tour players through middle handicaps.
DISTANCE, FORGIVENESS, CONTROL - Fast, high launching iron with controlled spin for longer carry with shot stopping control.
HEAVY HITTER - Up to 73g of dense tungsten located low and deep create high MOI and combine with strong lofts for more speed.
ABOUT THIS PRODUCT LISTING
- Set Consists of 7 irons: #5 - #11
- Comes with Vizard TR20 65g Graphite as its standard shaft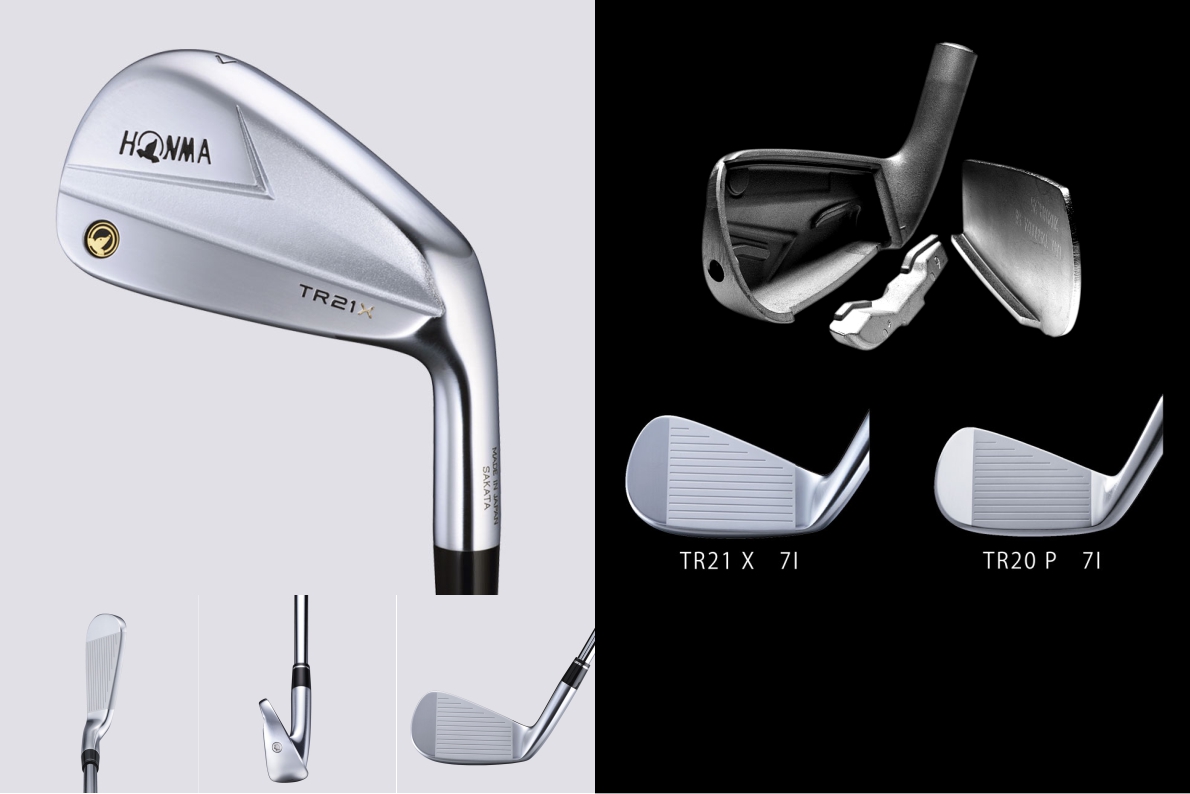 Club
#5
#6
#7
#8
#9
#10
#11
Loft (°)
23.0°
26.0°
30.0°
34.0°
38.0°
43.0°
48.0°
Lie (°)
61.0°
61.5°
62.0°
62.5°
63.0°
63.5°
63.5°
Offset
3.7
3.4
3.1
2.8
2.6
2.4
2.4
Length
38
37.5
37
36.5
36
35.5
35.5
Vizard TR20-65 ( R )
Torque (°)
3.4
3.3
3.2
3.1
3
2.9
2.8
SW
D0
D0
D0
D0
D0
D1
D1
Vizard TR20-65 ( S )
Torque (°)
3.3
3.2
3.1
3
2.9
2.8
2.8

SW

D0
D0
D0
D0
D0
D1
D1
N.S.PRO 950GH NEO ( R )
Torque (°)
1.9
1.9
1.9
1.9
1.9
1.9
1.9

SW

D2
D2
D2
D2
D2
D3
D3
N.S.PRO 950GH NEO ( S )
Torque (°)
1.7
1.7
1.7
1.7
1.7
1.7
1.7

SW

D2
D2
D2
D2
D2
D3
D3